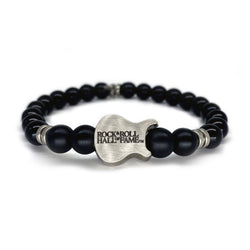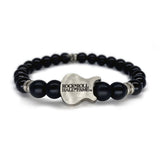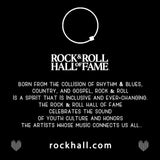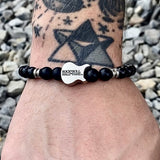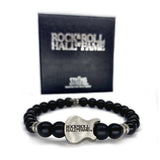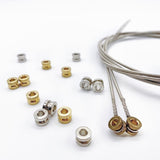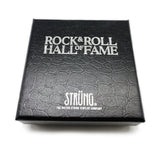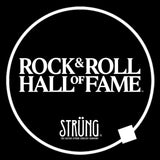 OFFICIAL ROCK & ROLL HALL OF FAME BEADED BRACELET!
Song Card Quote: "Born from the collision of rhythm & blues, country, and gospel, rock & roll is a spirit that is inclusive and ever-changing. The Rock & Roll Hall of Fame celebrates the sound of youth culture and honors the artists whose music connects us all..
Official Bracelet of the Rock & Roll Hall of Fame!
Handmade in the USA
Features 8mm  Blk Onyx and Preciosa Beads
Incorporates the Silver Ball Ends from a Guitar String
Comes with a Unique ID Card & an Official Box
Multiple Sizes Available    **Message Us For Custom Sizes**
With our charitable partnerships we are on a mission to
#helpsavemusic
by donating a percentage of every sale to the preservation of music education in the school systems. After 10 years on the road as touring musicians, we set out to give back to the music community. From an idea that stared with broken guitar strings, to creating products that bring music lovers and concert goes together, STR
ÜNG was born. Join us in helping to create the future rockstars of tomorrow.